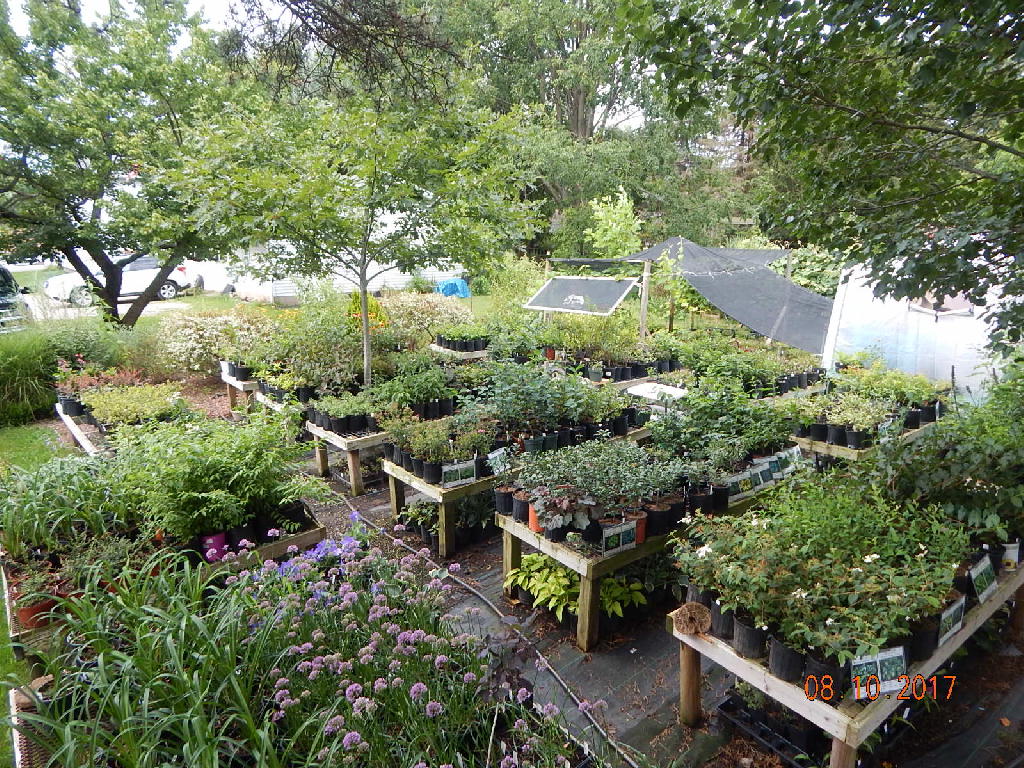 We are a small licensed and inspected backyard nursery located in Cranesville, Erie County, Pennsylvania. We propagate and grow perennials and shrubs for your landscape. We do wholesale and retail sales at our location.
We are open to the public. Everything is safe for our growing zone of 5b/6a. All plants and shrubs are grown in our own backyard. We grow flowering shrubs like Weigelas, Spireas, Potentillas, and Butterfly Bushes. We have several varieties of Coral Bells as well as many different Hostas, both great for a more shady area in your yard. Ornamental Grasses, Euonymus varieties and different Arborvitaes and Junipers are grown here as well as popular ground covers such as Angelina and Dragon's Blood Sedums. We also grow some native shrubs and perennials like Cardinal Flower and Viburnums. Many, many more things growing around here, too many to list. Stop in and see for yourself. Everything is available at our home at 10393 Crane Street, Cranesville, PA.
We are CLOSED for the season. It was another GREAT season! We got to sell lots and lots of our homegrown plants to many, many people again this year. We got to see lots of familiar faces of returning customers as well as meeting many new ones that hopefully will return again next year. We are currently preparing for those nasty cold weather months ahead. All of our plants will spend the winter months covered up under white plastic right here in the backyard. We will do it all over again starting next Spring. Until then, keep warm and start planning your new plantings and what plants you will want to put in them. Bring that list with you and we will see about saving you some green.
Just a short drive from Erie and western Erie County. Only a few miles north of the Crawford County line and just east of the Ohio state line.