---
Lynwood Gold Forsythia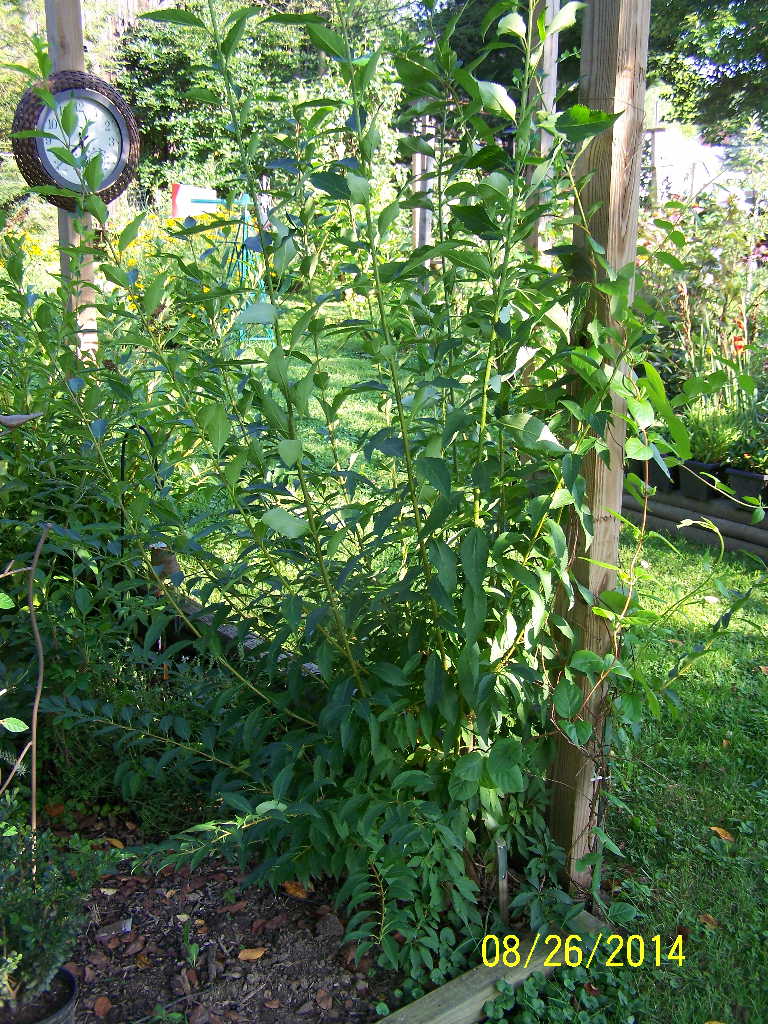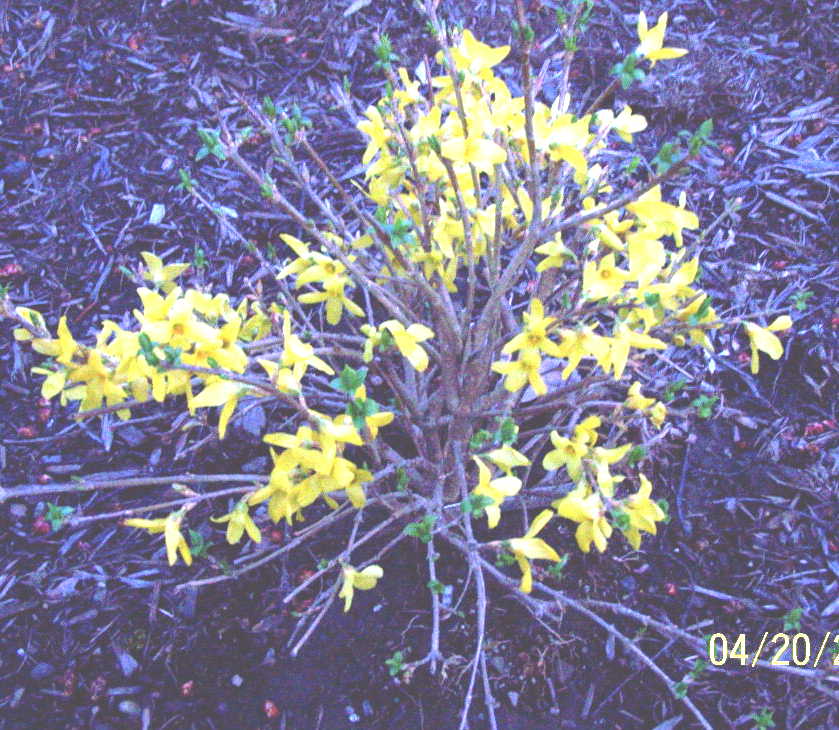 Forsythia x intermedia 'Lynwood Gold'
6' to 8' high and 6' to 8' wide.
Full sun/partial shade
Loads of bright yellow flowers on the branches in early spring, before leaves even appear.
---
Kumson Forsythia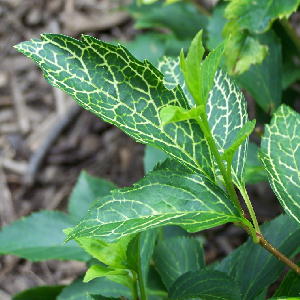 Forsythia viridissima koreana 'Kumson'
4' to 6' high and 3' to 4' wide.
Full sun/partial shade
Bright yellow, bell-shaped flowers in early spring before the leaves appear. Leaves have silver veining that gives them a variegated appearance.
---
Golden Times Forsythia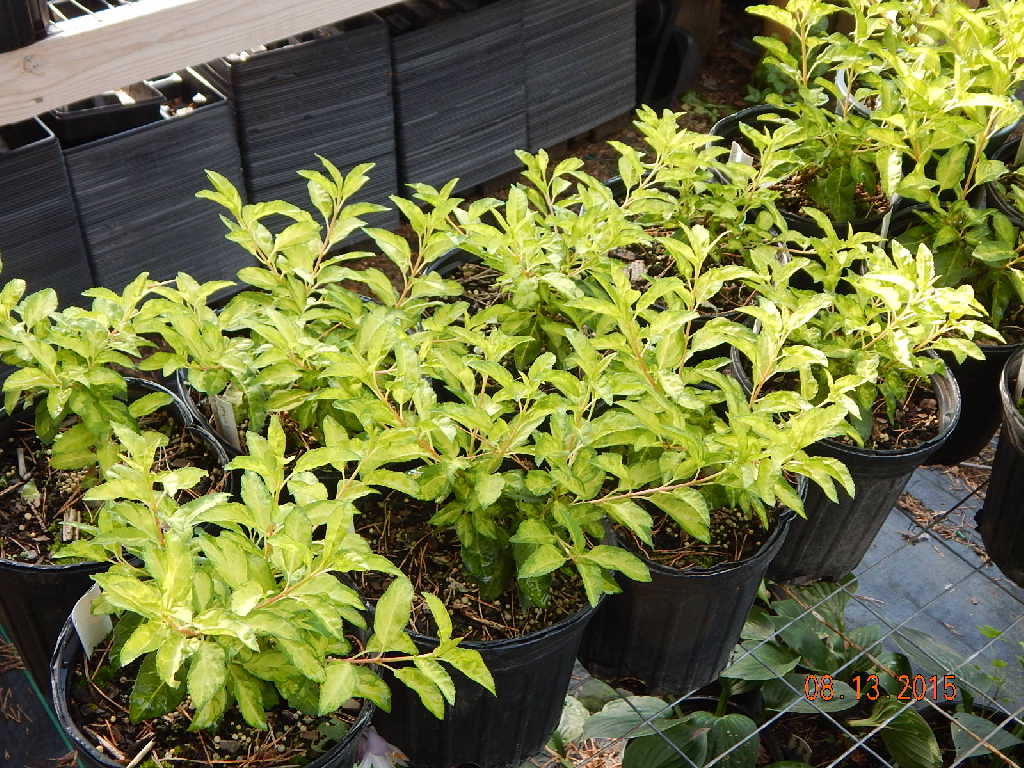 Forsythia x intermedia 'Golden Times'
6' to 8' high and 5' to 7' wide.
Full sun/partial shade
Bright yellow flowers bloom in early spring before leaves appear. Leaves are variegated, yellow with green centers. The leaves turn to shades of pink and purple in the late fall for added color interest.
---
Forsythias are one of the most prominent spring bloomers. After a bleak and barren winter when all that is visible is shades of brown, the bright yellow blooms on Forsythia are a welcome sight. Even if yellow isn't your favorite color, it is still appreciated because it seems like that is the sign that Spring has finally arrived. Daffodils and tulips may be blooming all over, but people still look to the yellow flowers of Forsythia as the guarantee that Spring has finally sprung.
The bell shaped flowers actually appear before the leaves start growing. The branches of the shrub "light up" with brilliant yellow almost the entire length. The arching growth gives it a grand display. Once the flowers are done blooming, the shrub can be pruned to keep a desired size or left to grow. They will add several feet in length to the branches. The long branches will gently arch downward. They can be pruned to a smaller shape and size which will also make them fuller. They can be used as hedges or property borders.
The foliage is not all that spectacular or unusual, just green and serrated along the edges. But, like most things, there are exceptions. Kumson Forsythia has the usual yellow flowers in early spring followed by leaves that are not just the ordinary green, but they also have prominent silver to white veining. The leaves almost appear variegated. This variety is worth keeping pruned to a smaller size so it can be grown in an area that can be easily seen and admired as it puts out more new growth with the veining.
New at the nursery this year is another unusual Forsythia variety. It is Golden Times Forsythia, and it is also known as variegated Forsythia. The leaves are mostly yellow with green centers. The colors often change to shades of pink and purple when the temperature starts getting cold in the fall. This is another great specimen shrub to be enjoyed throughout the seasons.
Quantities on some of these Forsythias are very limited.
If you are looking for a particular variety,
ask us, because we may have it even if it is not in the sale.