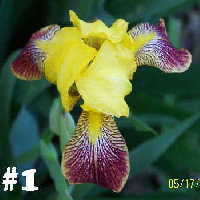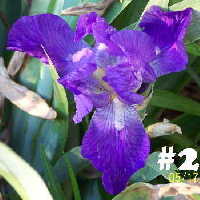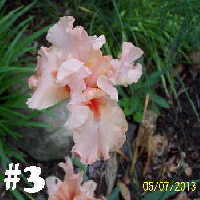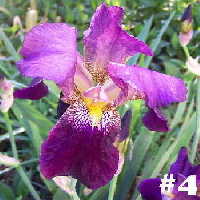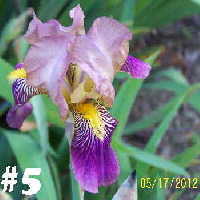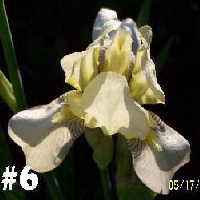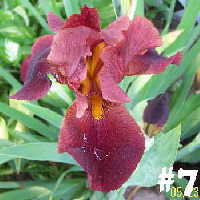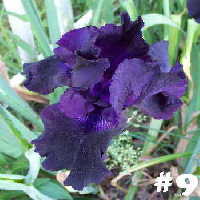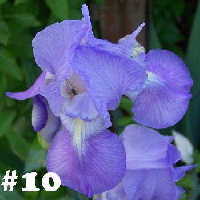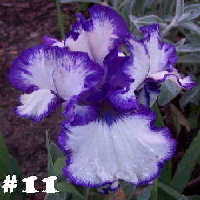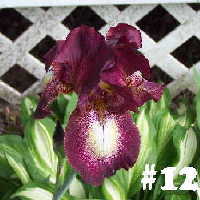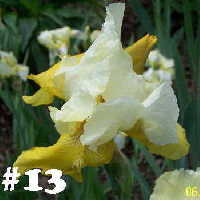 Irises grow tall, flat leaves that seem like they are layered together. They grow stiff and strong all season long, even after the flowers are long gone. The flowers are a combination of color in rounded petals, with some going up and others going down. They have a fuzzy growth on the inside that gives them the name of bearded iris. The flowers are on tall round stalks that usually don't need any staking. Strong weather can cause them to fall though.
Irises grow from a large root like structure called a rhizome. It actually grows with the top half at the surface or slightly above. They grow out from the sides of the main rhizome making finger-like growths. Each of these send up groups of leaves and can also send up a flower stalk. Over time the center or main rhizome becomes old and decays, leaving the center of the plant empty of leaves and flowers. They can and should be cut apart or divided every couple of years to help preserve the health of the plant and keep the leaves and flowers coming. That is what we do with the many irises that we have growing around our yard. We have many colors of them but do not know the names or varieties. That is why we list them by color number.
Quantities on some of these Irises are very limited.
If you are looking for a particular color,
ask us, because we may have it even if it is not in the sale.