---
Dappled Willow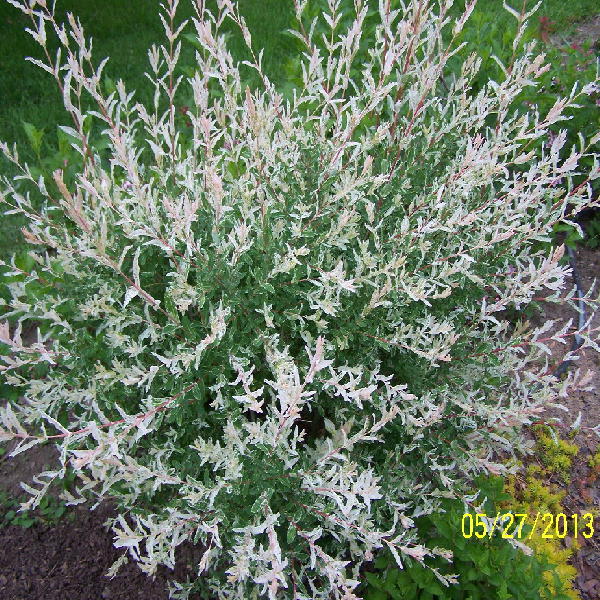 Salix integra 'Hakuro Nishiki'
6 to 8 feet high and 6 to 8 feet wide.
Full sun/partial shade
Variegated green and white leaves with pink new growth.
---
Rosemary Willow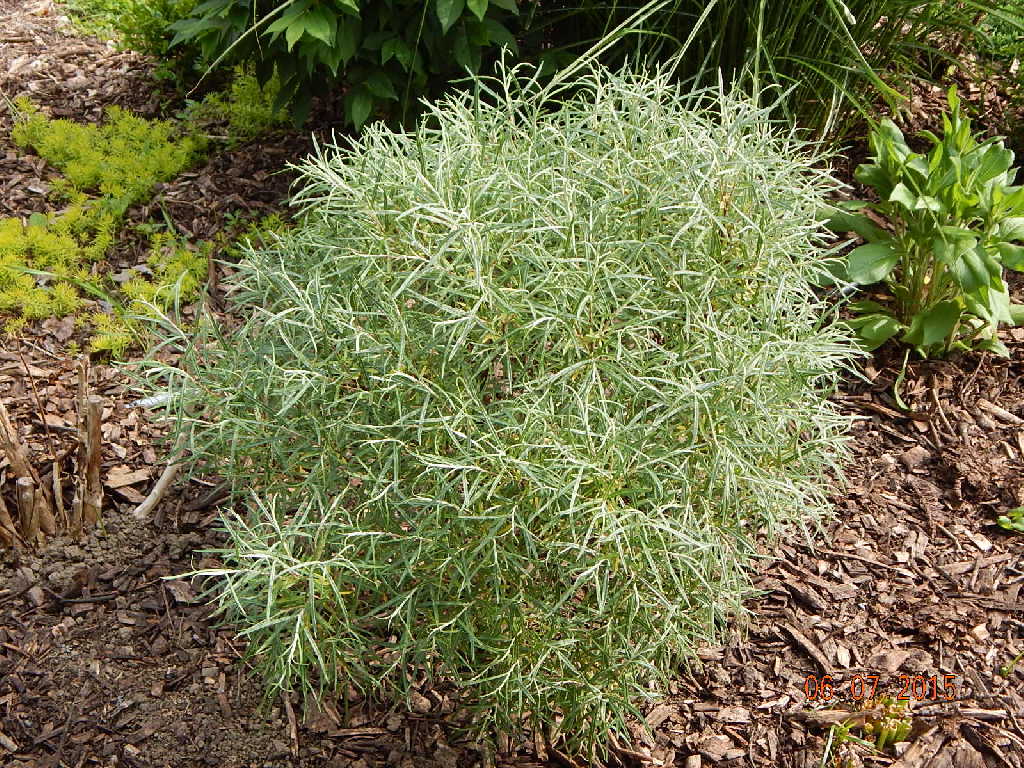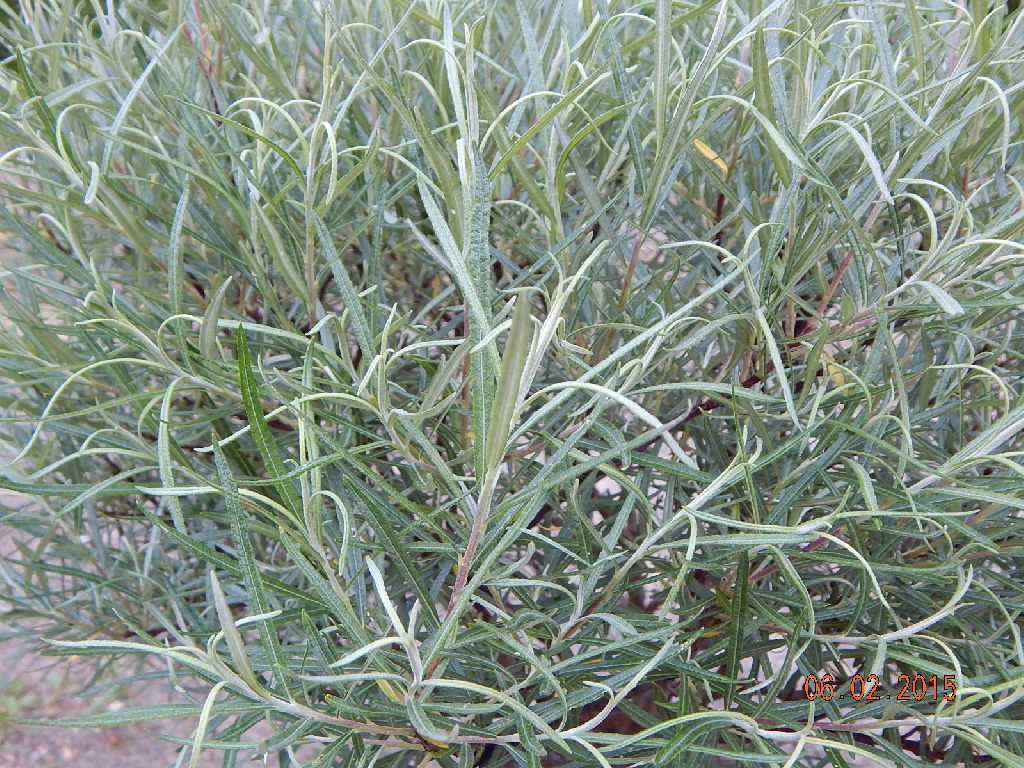 Salix elaeagnos
8 to 10 feet high and 12 to 16 feet wide.
Full sun/partial shade
Large rounded shape with leaves that look like Rosemary.
---
Rosegold Willow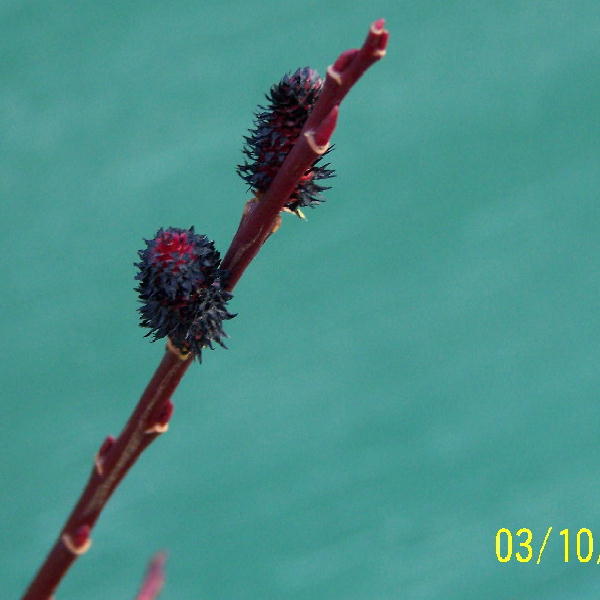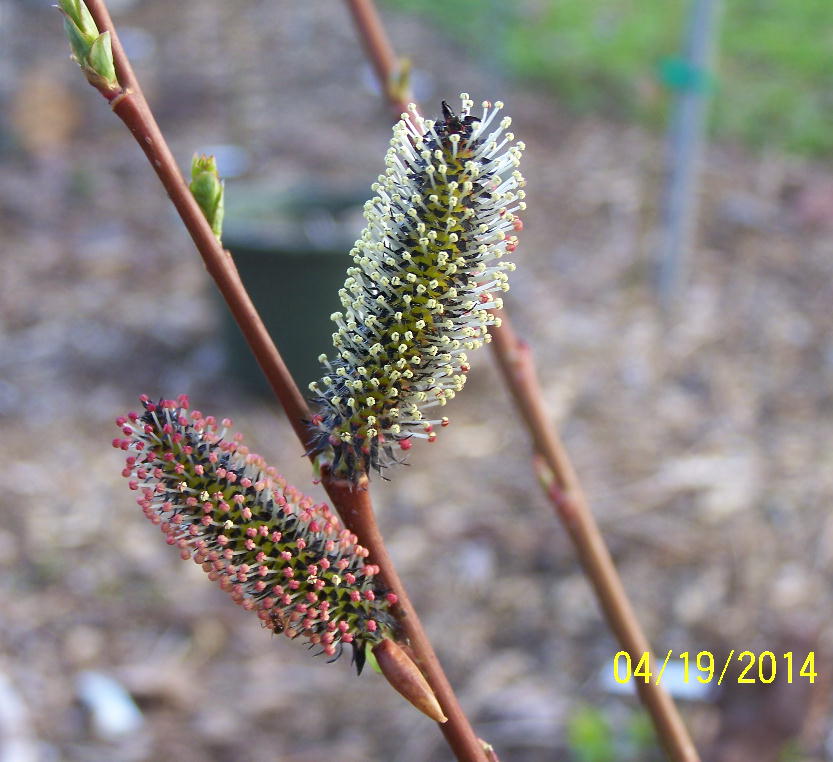 Salix gracilistyla 'Melanostachys'
6 to 10 feet high and 6 to 10 feet wide.
Full sun/partial shade
Flowers are insignificant, but the catkins are black with red tips.
Also known as Black Pussy Willow.
---
Dwarf Arctic Blue Leaf Willow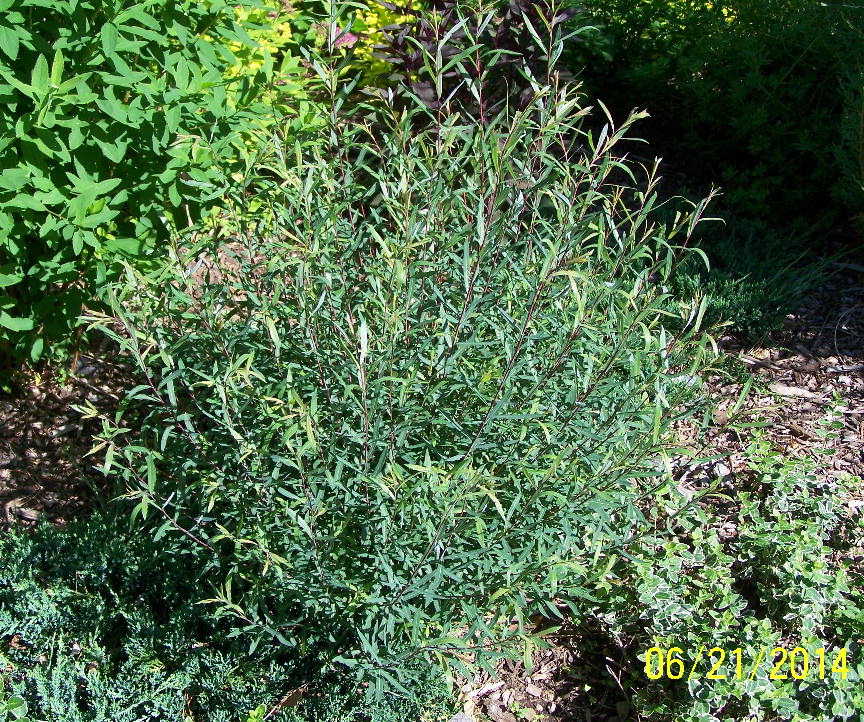 Salix purpurea 'Nana'
3 to 4 feet high and 3 to 4 feet wide.
Full sun
Not known for flowers, but the blue-green leaves on reddish-brown branches.
---
Golden Curls Willow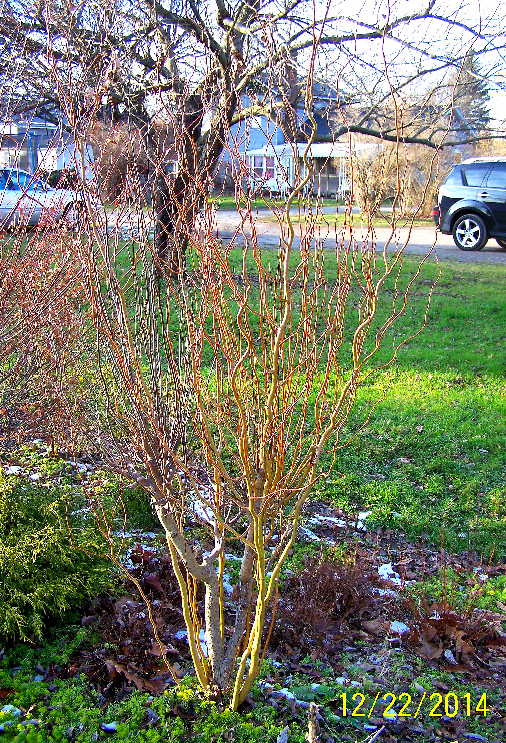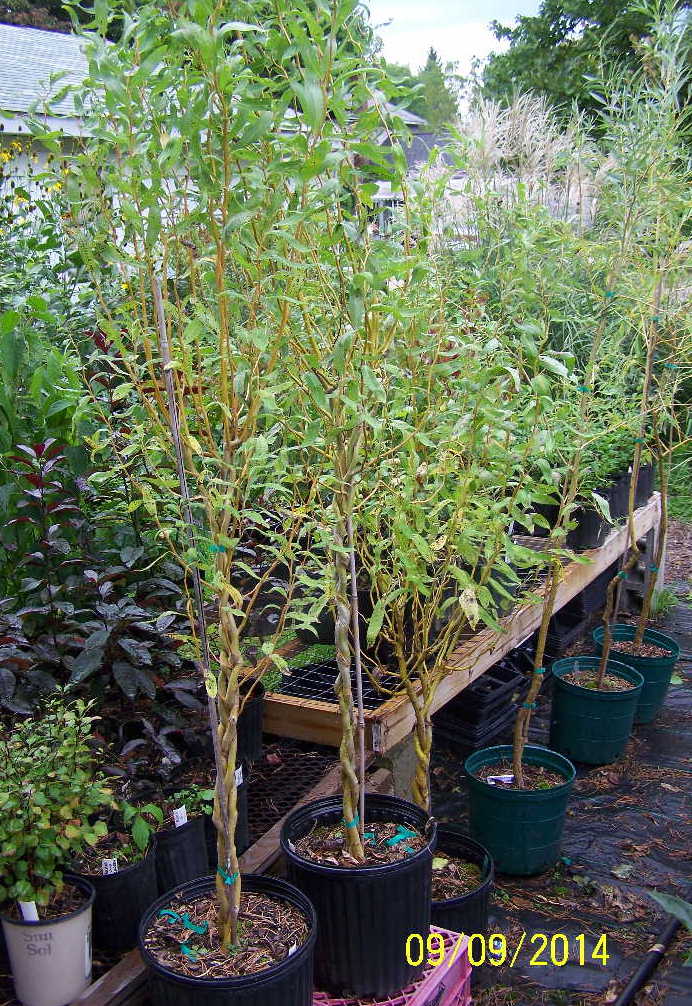 Salix matsudana tortuosa 'Golden Curls'
20 to 40 feet high and 15 to 20 feet wide.
Full sun
Curly yellow branches covered with twisted, curly leaves. Can be grown as
multi-branched shrub or single trunk tree.
---
We have several varieties of Willows that we sell. From the early spring favorites, pussy willows, to the highly decorative Dappled Willow. Not all of them are the wild, water hunting terrors that some people think they are. They do prefer wetter areas than most plants. Willows are all fast growers and the branches are often used for decorative projects and even basketry.
Golden Curls Willow grows fast and curly. Straight branches are not found on these trees. We sell some with specially braided trunks for use as small patio or novelty trees. We carry them as multi-branched shrubs that are grown as pruned shrubs. They can also be grown as full sized willows with the weeping wavy branches of golden yellow.
Quantities on some of these Willows are very limited.
If you are looking for a particular variety,
ask us, because we may have it even if it is not in the sale.